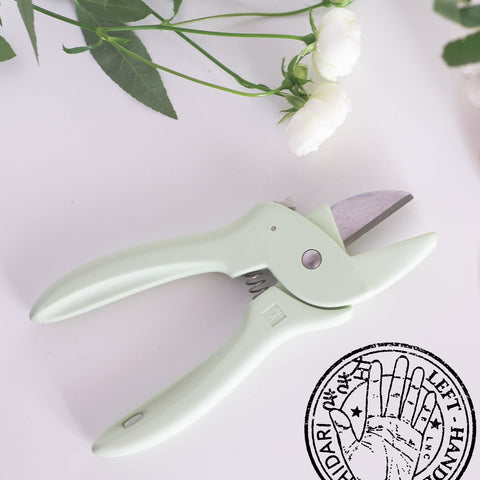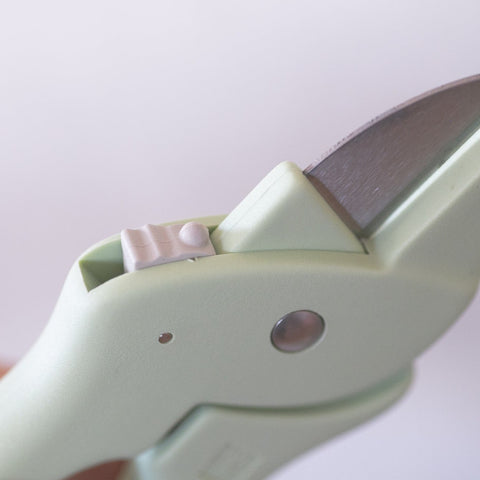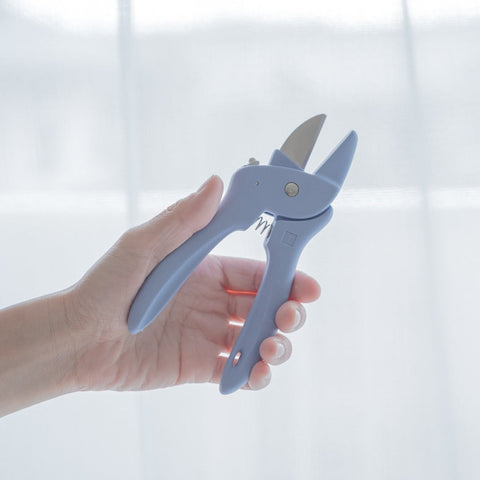 HIDARI
PAUL Flower scissors, left-handed
Flower scissors, made in Germany
These flower scissors are made by PAUL, a long-established German manufacturer. They have a unique shape that is different from ordinary scissors. They look more like pliers or snippers, but the shape allows you to cut flower stems effortlessly.
These scissors are easy to use for left-handed people who are accustomed to using right-handed scissors with their left hand.
These scissors are ideal for flower arranging. Not suitable for prolonged gardening work.
There is a lock to keep the blades closed after use.
Comfortable for cutting stems and leaves
The sharp blades allow you to smoothly cut stems and leaves.
(*Please note that these scissors are not intended to be used with hard or thick branches.
The blades open up to 1.5 cm (0.6 in.) at maximum. They are not suitable for cutting flowers with very thick stems.
A wide variety of colors
These garden scissors come in a wide variety of colors. You can find a perfect color for you or your loved ones who like gardening.
Specification
Size (cm):
L16
Material:
Stainless steel (blade), plastic (handle)
Weight:
81.0 g
Country of origin:
Germany
About PAUL
PAUL was founded in 1886 in Solingen, a city famous for its cutlery. Their scissors are both functional and ergonomic, achieved through high-quality craftsmanship. PAUL is loved in more than 70 countries around the world. Every one of PAUL's products have a small scissors emblem printed on the blades as their logo mark.
Delivered to You from Japan
We've been a trusted specialty store for left-handers in Japan since 2018. We ship top-quality tools to our left-handed friends all over the world.