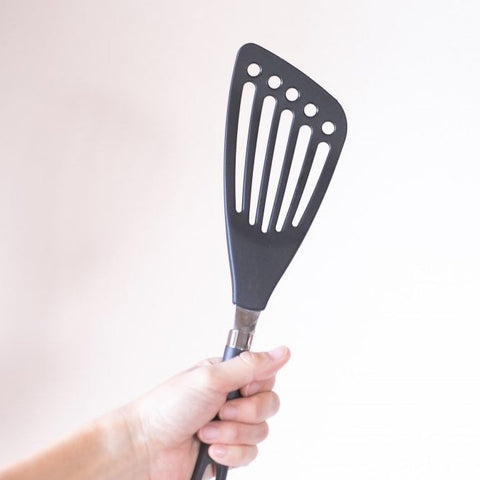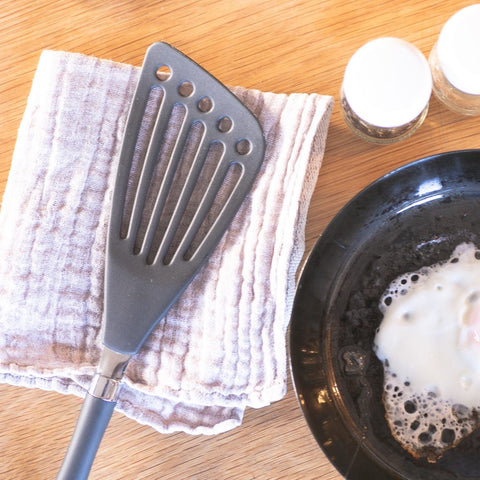 HIDARI
SUNCRAFT Nylon butter beater, left-handed
Best shape for left-handers
This is a perfect butter beater for left-handers. The diagonally cut tip fits perfectly in the bottom of a pot or bowl when held in the left hand.
Made of nylon
The head is made of nylon to prevent damage to coated pans (like T-fal).
For those who use iron or stainless steel pans, we recommend the Suncraft stainless steel butter beater instead of this nylon version.
Dishwasher safe
Because it is made of heat resistant material, you can safely  put it in the dishwasher.
Specification
Size (cm):
L30.5 W8.5 H1.4
Weight:
70.0 g
Material:
Nylon, melamine resin (handle)
Care:
Dishwasher safe
Country of origin:
Japan
About SUNCRAFT
SUNCRAFT is a specialized kitchenware manufacturer located in Seki City, Japan, the world's leading producer of cutlery.
Delivered to You from Japan
We've been a trusted specialty store for left-handers in Japan since 2018. We ship top-quality tools to our left-handed friends all over the world.