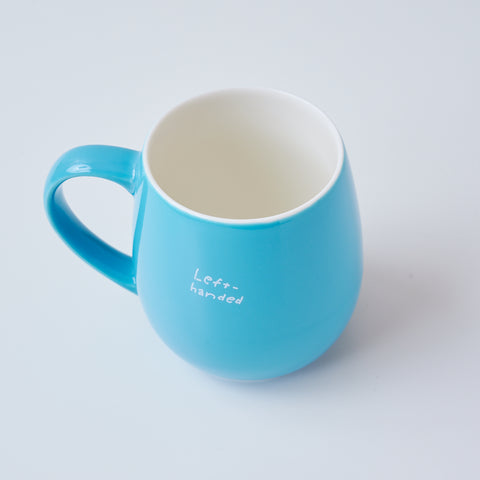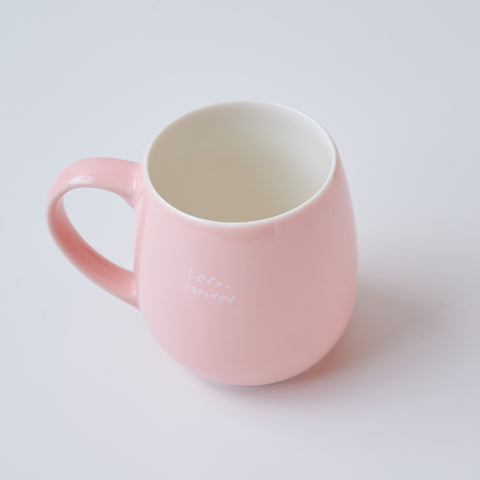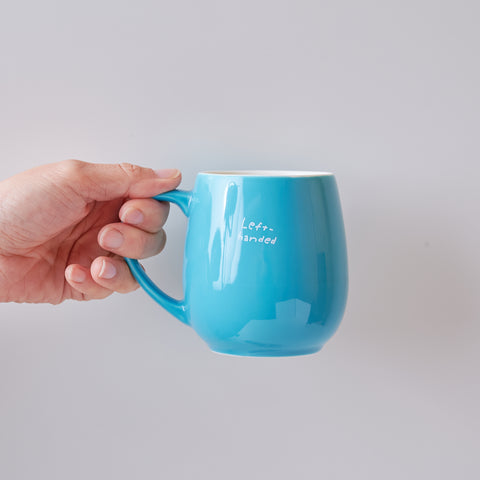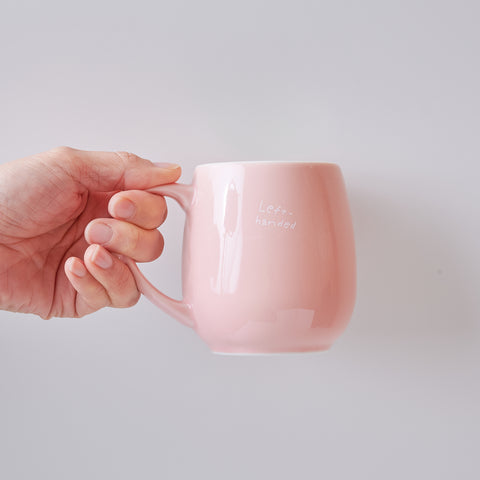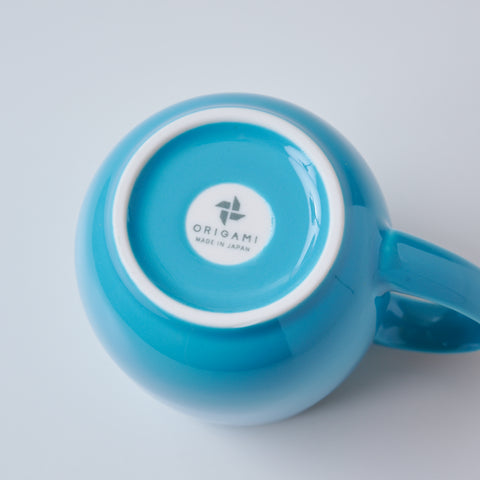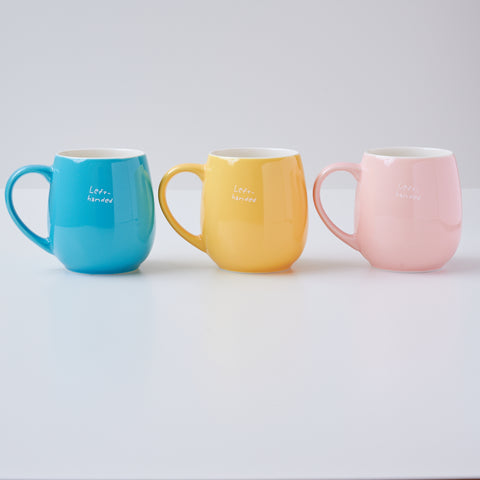 HIDARI
HIDARI Mug for left-handed
The logo is visible even when you hold it with your left hand
Many mugs have pictures or words on only one side and are not visible when you hold them with your left hand. You can still drink from such mugs, but it's not as much fun.
This mug has a whimsical  hand-written "Left-handed" logo printed on the side that can be seen when held with your left hand. Perfect as a gift for left-handed people that drink things.
Made in collaboration with coffee utensil brand ORIGAMI
The mug was produced in collaboration with the Japanese coffee  utensil brand ORIGAMI. ORIGAMI is famous for its world barista champion-acclaimed coffee drippers.  
This mug is the same model as ORIGAMI's Barrel Aroma Mugs. Its barrel-like shape with a small-diameter rim allows for improved fragrance retention. You will enjoy a deep sensory experience while drinking coffee or tea from this mug. 
Dazzling color and easy care
With its volume of 320 ml (10.8 oz), enjoy your beverage to the fullest.
These mugs are available in pink, yellow, and turquoise blue. The inside is a smooth white surface that is easy to clean. Dishwasher-safe.
Specification
Size (mm):
Φ85×110×90H
Volume: 320 ml
Material:
Porcelain

Care:
Microwave, oven, dishwasher safe
Country of origin:
Japan


Delivered to You from Japan
We've been a trusted specialty store for left-handers in Japan since 2018. We ship top-quality tools to our left-handed friends all over the world.