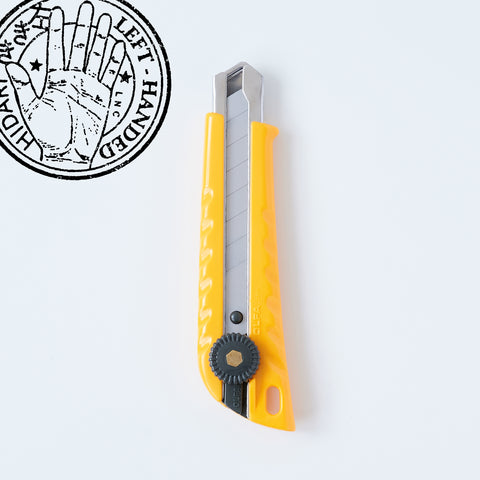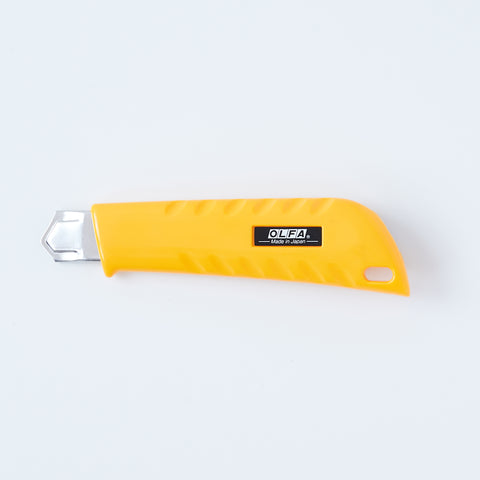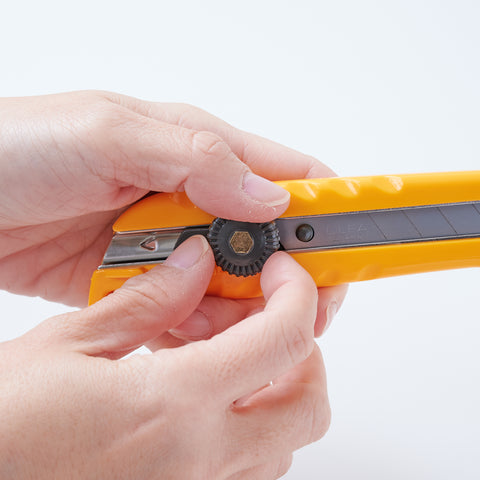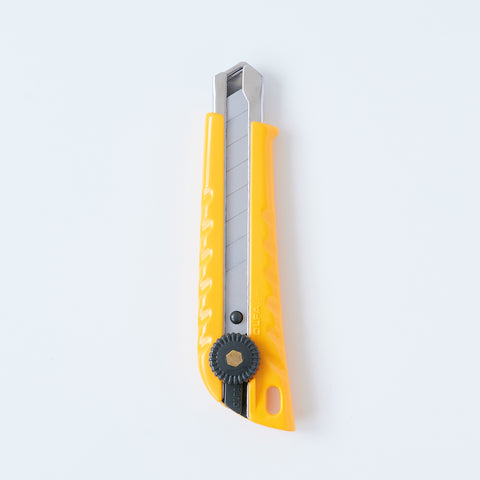 HIDARI|A joyful left-handed life
OLFA Utility knife, left-handed
Utility knife for left-handers
This is a left-handed version of the most popular utility knife in Japan.
You can use it for packaging, crafts, and interior decoration work.
The lever for inserting and removing the blade is on the opposite side of the blade from an ordinary cutter knife.
This makes the operation smooth, from taking out the blade to cutting.
Two replacement blades included
If the blade is damaged you can refresh it by folding it with a fold line.
In addition, two replacement blades are included.
Specification
Size (mm):
L148 W39.5
Material: 
ABS resin, stainless steel, alloy tool steel (blades), polyoxymethylene resin, nylon resin
Country of origin:
Japan
Delivered to You from Japan
We've been a trusted specialty store for left-handers in Japan since 2018. We ship top-quality tools to our left-handed friends all over the world.