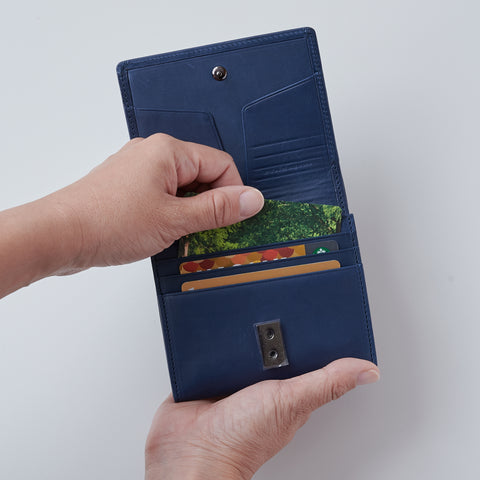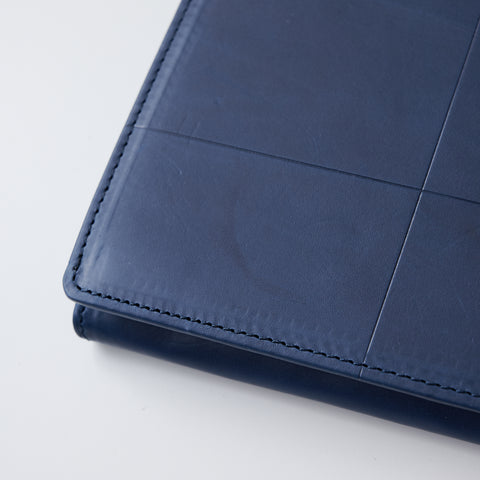 HIDARI|A joyful left-handed life
Left-handed Wallet (Navy)
Special Wallet for Left-Handed
Have you ever found it difficult to access your bills and coins when using a traditional wallet? It could be because your wallet is designed for right-handed individuals.
This wallet is specifically designed to cater to the needs of left-handed individuals.
A Masterpiece by a Renowned Japanese Leather Goods Brand
This wallet is created by "Yamato," a prestigious brand known for its exceptional leather goods based in Tokyo. Since 1899, they have been crafting high-quality leather products, including bags and wallets.
This wallet is their best-selling model tailored for left-handed individuals. Its standout feature is the spacious coin compartment that allows for easy visibility. Additionally, it can hold up to 12 cards.
With the bill compartment located on the left side, you can seamlessly handle your transactions.
High-Quality Leather
This wallet is made from high-quality and supple "Vitello" cowhide leather.
We use a finish that highlights the natural look of the leather without using pigments or chemicals. It's a material that develops a unique character over time, gaining a special patina as it ages.
Please note that there may be natural features such as variations in color, wrinkles and creases, marks from the animal's life, and traces of blood vessels. These aspects contribute to its distinctive and appealing qualities. (Please understand that we cannot accept returns or exchanges based on these natural features.)

Delivered to You from Japan
We've been a trusted specialty store for left-handers in Japan since 2018. We ship top-quality tools to our left-handed friends all over the world.