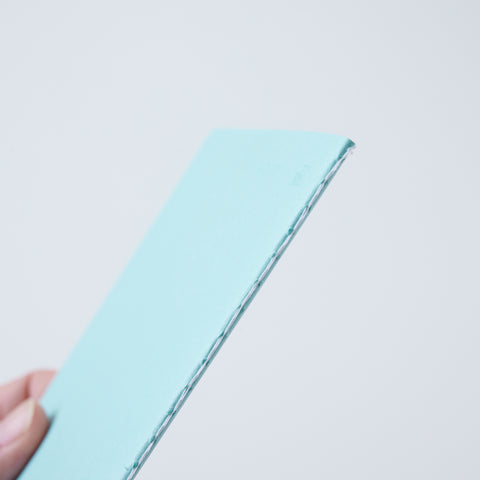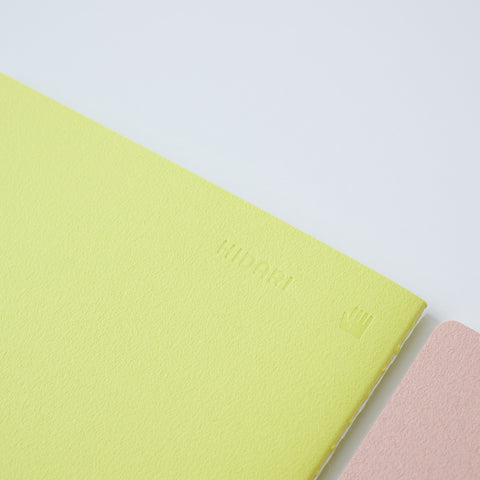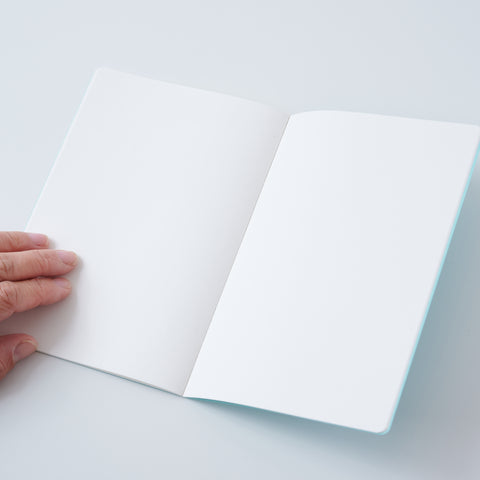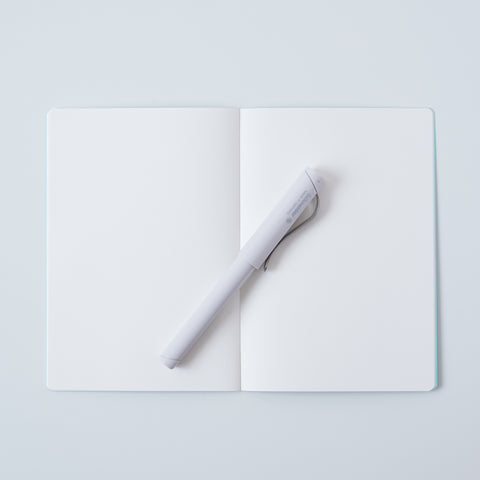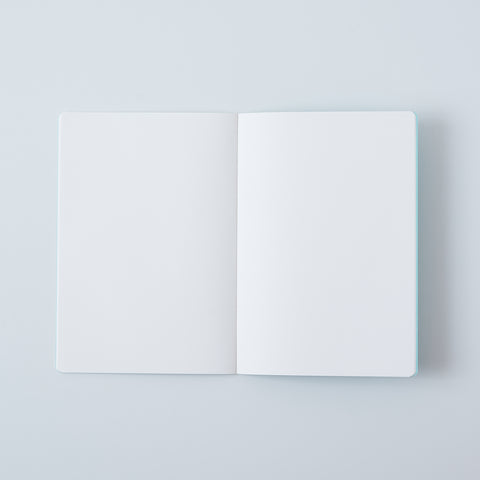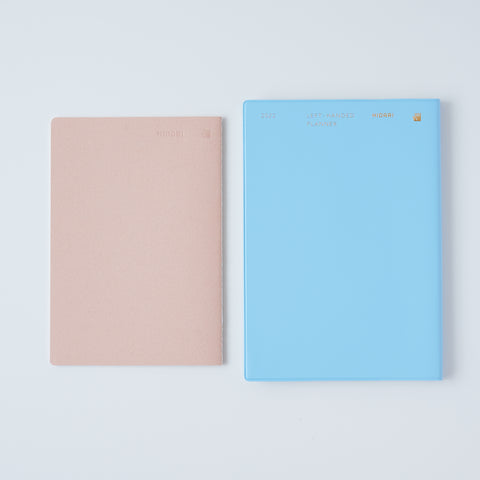 HIDARI|A joyful left-handed life
HIDARI notebook (3 books set)
Notebooks to be used with left-handed planner
Our "Left-handed planner" is used by many Japanese left-handed people since 2020.

Several of our fans have requested us to sell them notebooks made of the same paper as our notebooks, because they are so comfortable to write in.
And we developed these notebooks.
It is perfect for inserting into a left-handed notebook (W115mm H166mm, 3mm thick). Of course, you can use the notebook only.
Unlined fine white paper
You are free to write or draw on on good quality plain paper.
To make the notebook as thin and light as possible, this paper is very thin. Please understand that if you write with dark ink, it may show through to the reverse side.
3 books set
The set includes notebooks in three colors. All paper inside is white.
The cover paper is a special paper used for high-end packaging.
Specification
Size (mm):
W115, H166, TH3mm

Material:
Paper
Country of origin:
Japan
Delivered to You from Japan
We've been a trusted specialty store for left-handers in Japan since 2018. We ship top-quality tools to our left-handed friends all over the world.