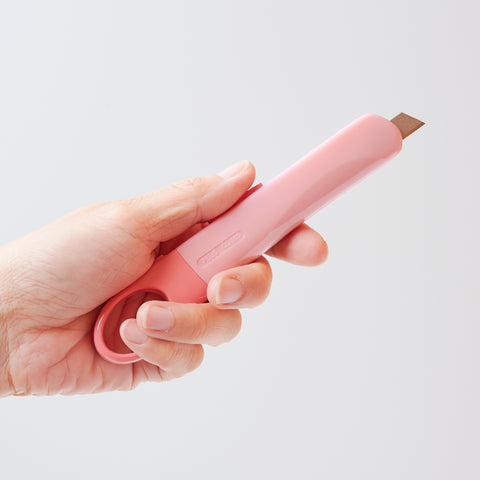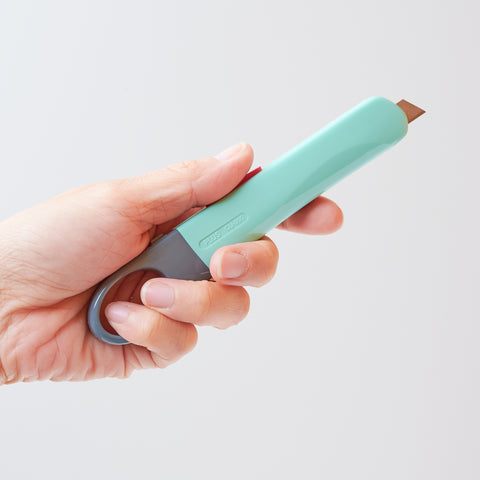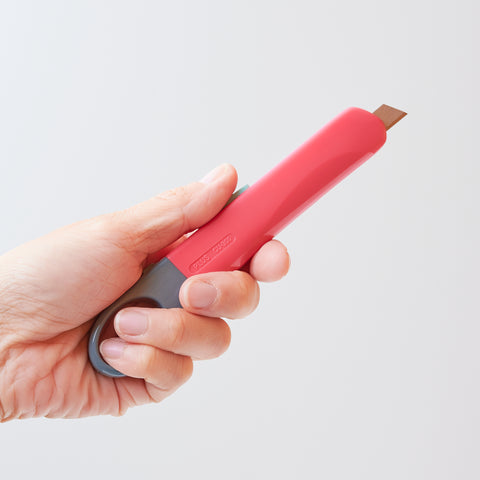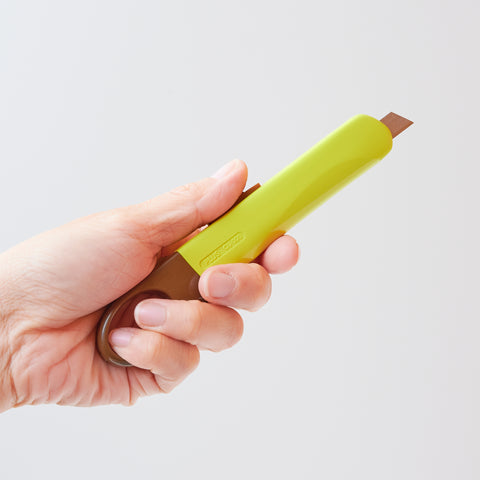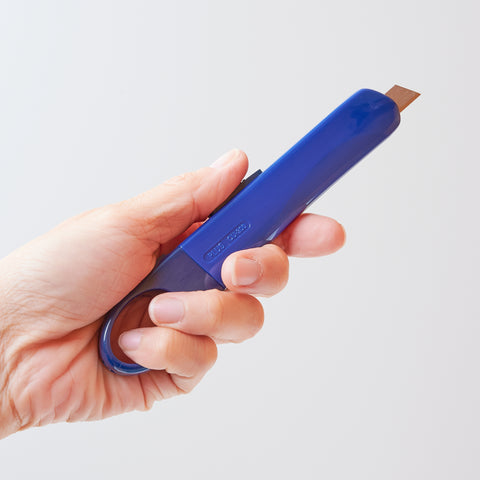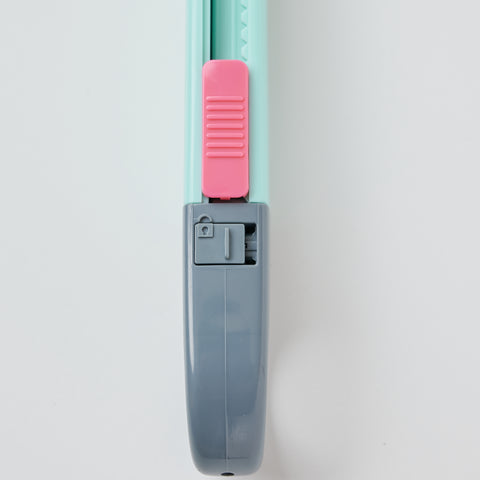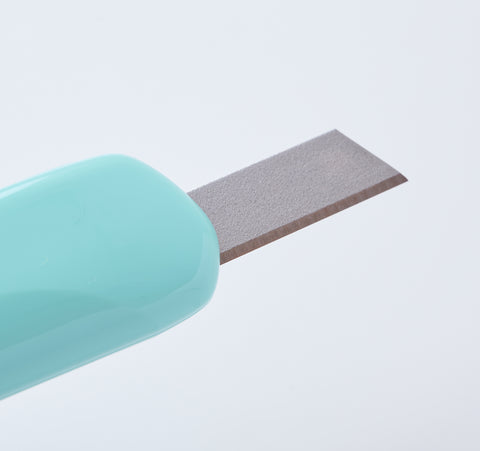 HIDARI|A joyful left-handed life
ORANTE Utility knife, both left and right-handed
Convenient knife for both left- and right-handed users
When you hold a standard cutter knife with your left hand, you have to make more movements than when you hold it with your right hand, such as pulling out the blade, turning it over, holding it again, and cutting.

This cutter knife is convenient for both left- and right-handed users because the lever that pushes the blade out is in the middle.
High performance blade
The material is rust-resistant stainless steel. The thickness is 0.5 mm, the same as that of large cutters, making it sturdy. The width is slightly narrow (about 9mm), so it is suitable for office work, simple crafts, and unpacking work.
For large-scale crafts and work sites, we recommend the professional OLFA knife.
The blade surface is coated with a bumpy surface finish and fluorine coating to prevent sticking with tape or stickers.
Child lock available
A "child lock function" is provided, which is great for families with small children.
Specification
Size (mm):
W142 D16 H29
Material:
Recycled ABS resin plastic, stainless (blade)
Country of origin:
Vietnam
Delivered to You from Japan
We've been a trusted specialty store for left-handers in Japan since 2018. We ship top-quality tools to our left-handed friends all over the world.