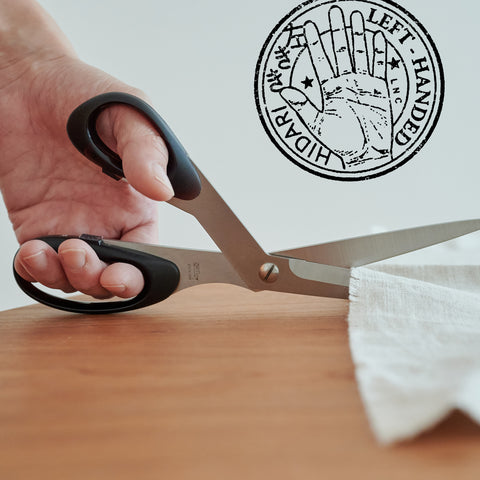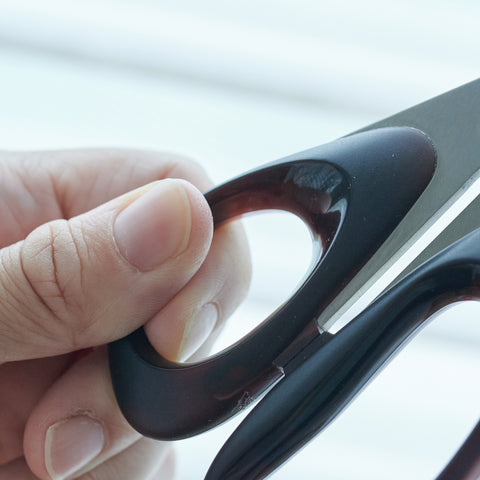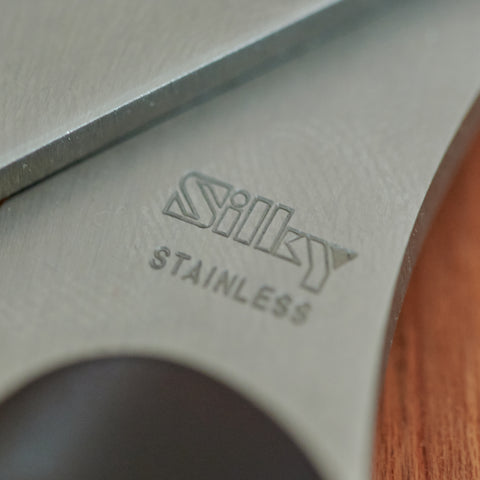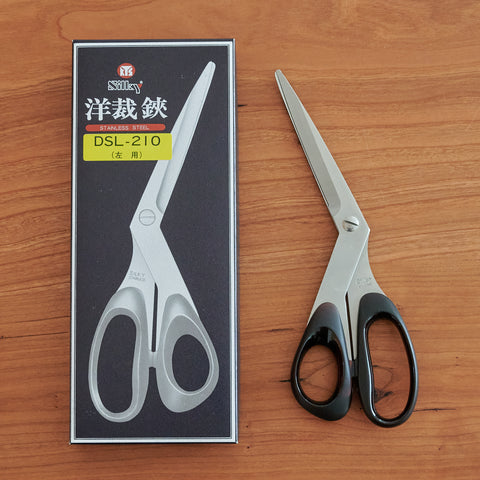 HIDARI
SILKY fabric scissors, left-handed
The perfect shape for cutting fabric
Cutting fabric is more difficult than cutting paper. It requires more precise scissor control and fine cuts. It is critical to have high quality scissors tailor-made for cutting fabrics. 
These SILKY scissors, at approximately 20 cm (7.9 in.) in length, are ergonomically designed for left-handers to smoothly cut fabric laid out upon a flat surface like a desk.  The handles are dark brown with a matte texture.
Made in Seki City, Japan, the town of cutlery
Made in Seki City, one of the world's three major production areas of cutlery.
*Please note that the illustration on the box shows right-handed scissors, but the scissors inside are left-handed.
Specification
Length (mm):
210 (total)
Material:
Stainless steel (blade), acrylic resin (handle)
Weight:
103.0 g
Country of origin:
Japan
Delivered to You from Japan
We've been a trusted specialty store for left-handers in Japan since 2018. We ship top-quality tools to our left-handed friends all over the world.