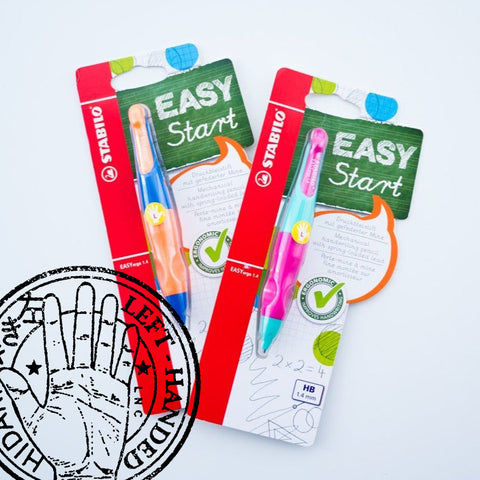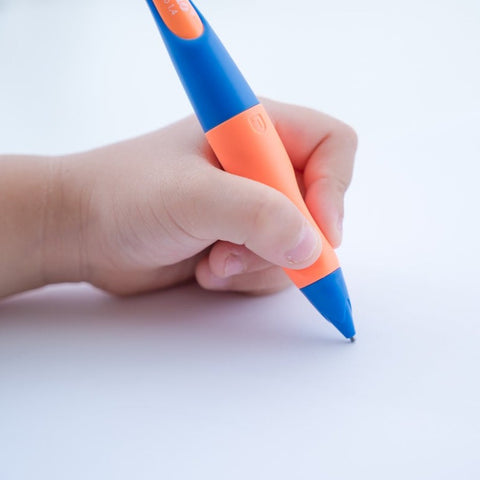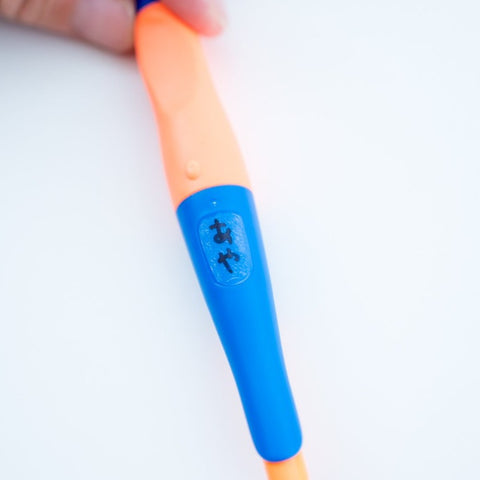 HIDARI
STABILO EASYergo 1.4mm, left-handed
Mechanical pencil that supports learning to write
This mechanical pencil is made by STABILO, a German manufacturer of writing instruments. The ergonomic design prevents slipping and fatigue even after long hours of writing.
The lead is 1.4 mm, which is about the thickness of a regular pencil (included lead is HB). 
Because of its thickness, kids aged 8 and over can enjoy this pencil without the frustration of breakage, and there is no need to sharpen the lead.
Lead refills are available here.
STABILO Easy ergo 1.4mm lead refills
Triangular Shape
The non-slip triangular grip allows you to grip the pen with a stable and relaxed hand posture.
When gripped correctly, you can write and draw more smoothly and beautifully using minimal pressure.
Specification
Size (mm):
L120
Country of origin:
Czech Republic 
About STABILO
STABILO is a German stationery manufacturer with over 150 years of experience. Their products are recognizable by their iconic swan logo. They have created many innovative writing instruments, including BOSS, the world's first fluorescent pen.
Delivered to You from Japan
We've been a trusted specialty store for left-handers in Japan since 2018. We ship top-quality tools to our left-handed friends all over the world.