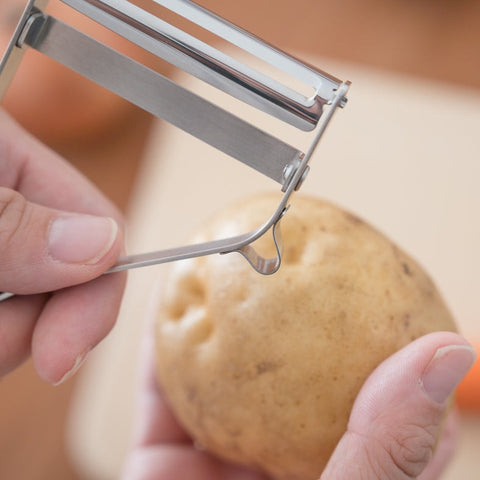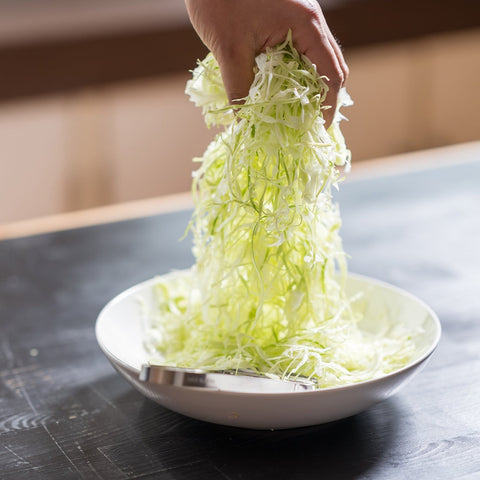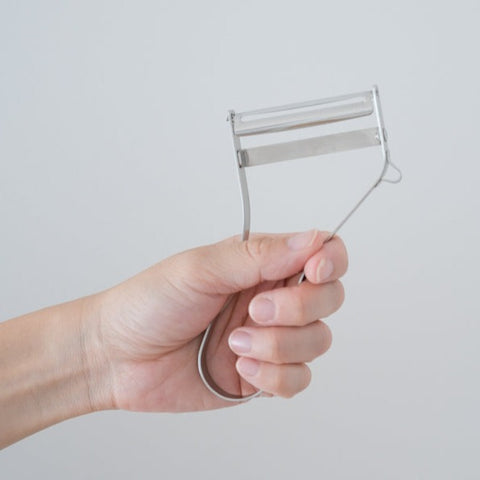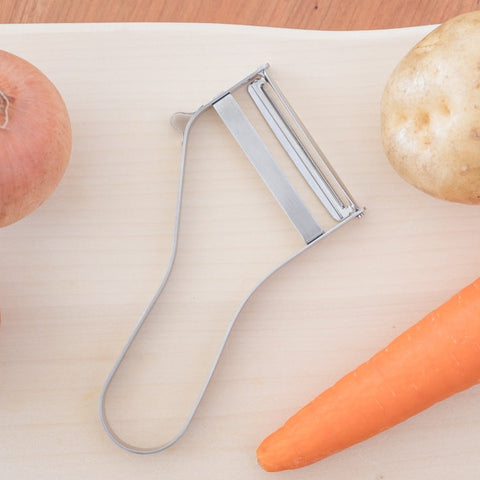 hidari-com
Ever Peeler, left-handed vegetable peeler
*This item is limited to one per customer.
The ultimate vegetable peeler
This "Ever Peeler" vegetable peeler is produced by Iidaya–one of Japan's leading professional cooking tool stores–in a collaboration with SUNCRAFT, itself a manufacturer of kitchen knives and utensils in Seki City.
This peeler features a super-sharp stainless steel blade that does an exceptional job of peeling vegetables and fruits with minimal force. The outstanding sharpness will be guaranteed to surprise you.
Diagonal shape to fit in the left hand
The Ever Peeler won the 2020 Good Design Award in Japan for its innovative design.
The unique shape was painstakingly developed by testing prototypes against samples, changing the blade's angle of attack one degree at a time to find the perfect peeling tool for left-handers.
We recommend using this peeler with the right hand holding the food, and the left hand pulling the peeler to the left.
Superior stainless steel material
To ensure long-lasting sharpness, the blade is made from 440A stainless steel, well known for its high tensile strength and hardness. It is not commonly used in peeler blades due to the difficulty of forming such a strong material, but SUNCRAFT made it possible with proprietary processes, technology and craftsmanship.
Replaceable blade
By replacing the blade, you can continue to use this peeler for generations. Click here for replacement blades.
Specification
Size (mm):
L150 W75, Blade width 60
Weight:
40.0g
Material:
440A Stainless steel (blade), 18-8 Stainless steel (body)
Country of origin:
Japan
Delivered to You from Japan
We've been a trusted specialty store for left-handers in Japan since 2018. We ship top-quality tools to our left-handed friends all over the world.