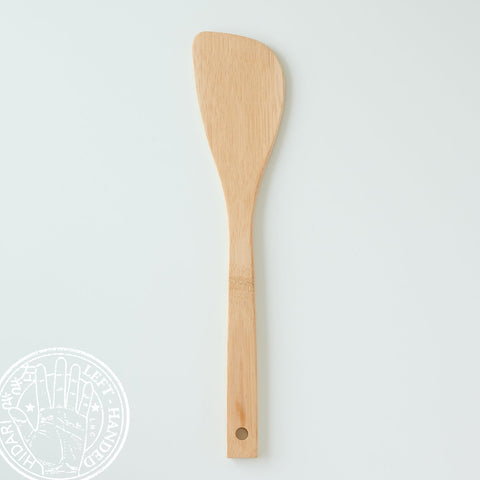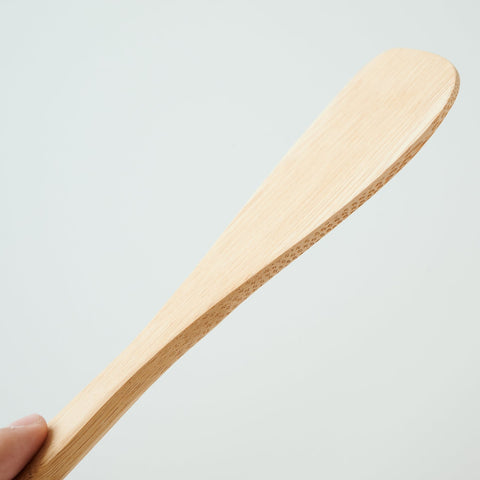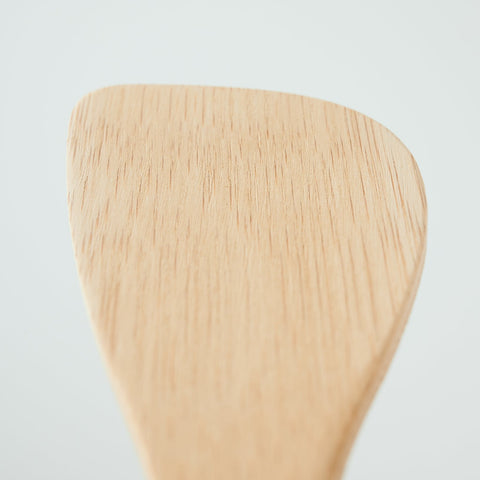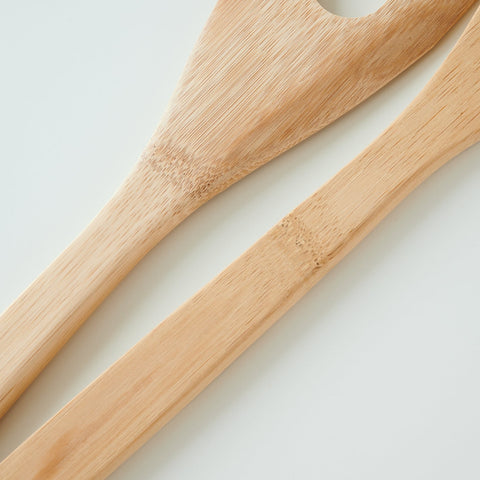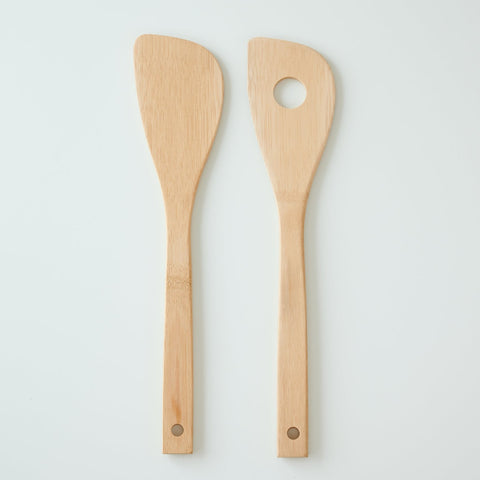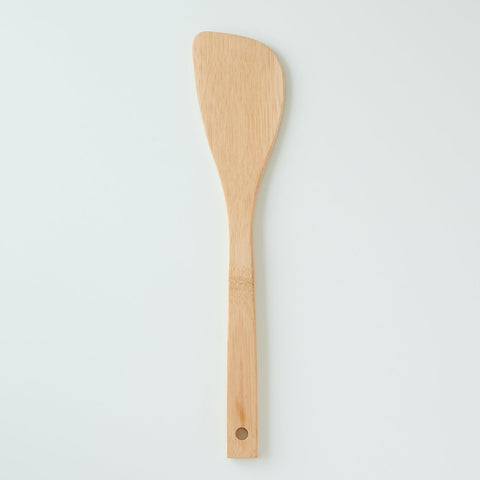 HIDARI
Bamboo spatula (Regular), left-handed
Bamboo spatula for left-handed people
Among a variety of materials used for cooking spatulas, bamboo is especially light and durable and its moderate hardness is useful for stewing, stir-frying, and straining.
This spatula has a flat shape with minimal curves. Depending on your preferences and how you use it, you can also choose the perforated type from the same lineup.
Japanese bamboo, uncoated finish
The uncoated finish allows you to enjoy the texture of the bamboo itself, perfect for those who want to avoid artificial paints due to its use in heating and cooking.
Due to the characteristics of bamboo, you might see joints or other small irregularities that may make the appearance of the product you order slightly different from the one in the pictures.
About care
Unpainted bamboo and wood products tend to absorb liquids when dried. Soaking them in water before use will help prevent staining.
Please wash quickly after use and dry thoroughly in shade; avoid leaving it in soapy water. Not suitable for dishwashers or mechanical dryers.
Specifications
Size (cm):
L30 W 7 (max)
Material:
Bamboo
Country of origin:
JAPAN
Care:
Hand wash only
Delivered to You from Japan
We've been a trusted specialty store for left-handers in Japan since 2018. We ship top-quality tools to our left-handed friends all over the world.