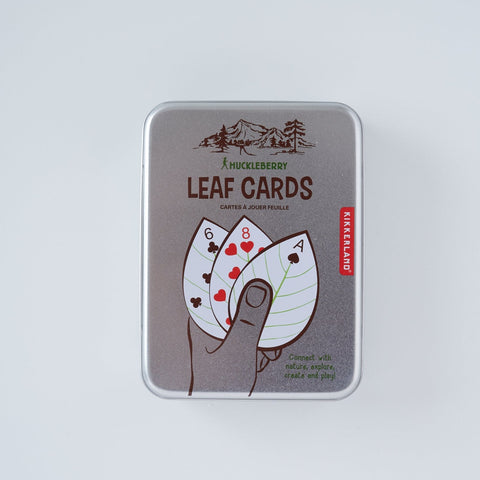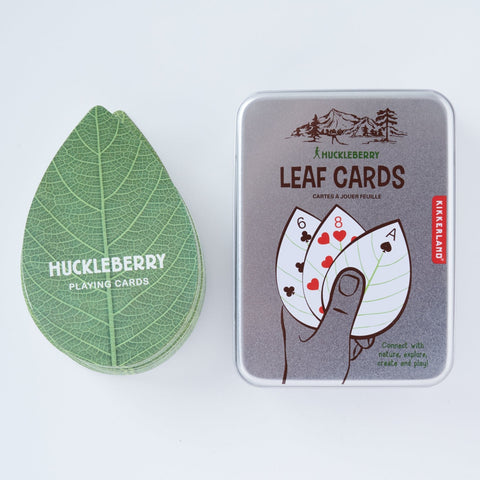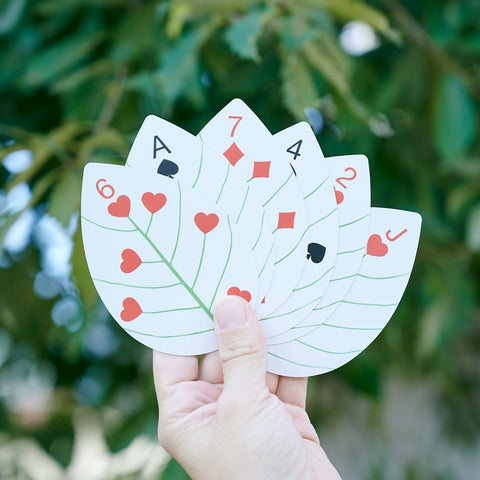 HIDARI
KIKKERLAND Leaf playing cards, both left and right-handed
Easy to see for both left and right-handed players
Did you know that playing cards can be inconvenient when held in the left hand?
Most cards have marks and numbers in the upper left and lower right corners. If you hold cards with your left hand and fan them out, the symbols and numbers can become hard to see.*
(*This may or may not apply to you, as everyone fans out and grips cards differently.)
Fun and functional leaf-shaped cards
These leaf-shaped playing cards are cute and functional as well. The numbers and symbols are clearly visible no matter which hand you hold them in, left or right.
The symbols are laid out like fruits in a tree along the veins of a leaf.
The card itself is made of matte-textured cardstock. The cards are coated with a stain-resistant coating, making them sturdy and durable.
Compared to plastic playing cards, they are thicker and less flexible. Not suitable for shuffling. (If forced to bend, they will wrinkle and break.)
Stored in a cute container
The card container is a sturdy tin. Compact and easy to take to parties, picnics, or campsites.
This item is enjoyable for everyone and ideal as a great little gift.
Specification
Size (mm):
Container: L110 W83 H26
Cards: L99 W66 (max)
Material:
Paper, steel
Country of origin:
China
About KIKKERLAND
KIKKERLAND was established in the United States in 1992 with the motto of producing things that make everyday life more enjoyable. Together with independent designers from around the world, they offer many unique, well-designed products that inspire.
Delivered to You from Japan
We've been a trusted specialty store for left-handers in Japan since 2018. We ship top-quality tools to our left-handed friends all over the world.