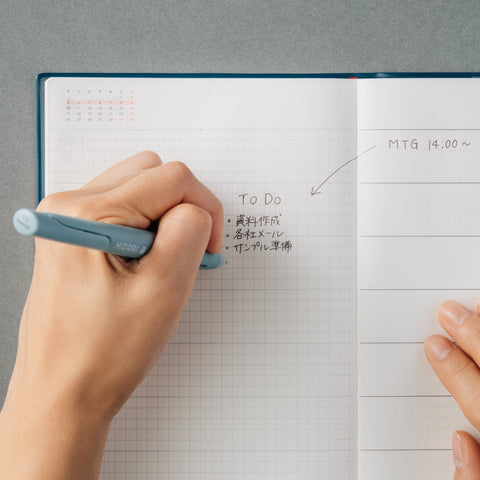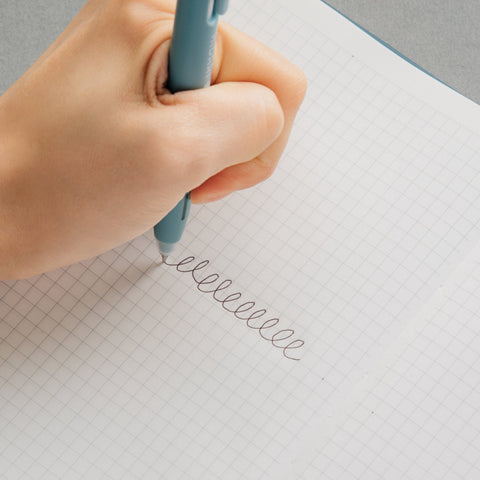 HIDARI
HIDARI Left-handed Planner 2024 mint (Japanese edition)
Planner designed for left-handers
Most planners and calendars are designed for right-handed people. If you use them, your left hand often blocks the numbers of the days while writing. It is also not pleasant to turn pages from right to left. This planner from HIDARI brand can solve those frustrations and you can comfortably  plan your day with your left hand.
"HIDARI" created this original planner for people who write with their left hands. We have been making and updating this product every year since 2019.
Please note that this planner is based on Japan's calendar, so only Japanese national holidays are listed.
We also have an "UNDATED" version where you can write in the date by yourself so that it can be used in any year.
Dates on the right side 
In all our calendars (yearly, monthly, and weekly), the date numbers are laid out in the upper right-hand corner so that they are not hidden by your left hand as you write.
Happy customers have reported that they now make "fewer mistakes when writing down appointments".
Weekly schedule and memo pages are reversed
We reversed the common weekly calendar layout, which has a calendar page on the right and a memo page on the left. This layout makes it much easier to take notes while checking your schedule because you don't have to move away your hand every time to check the date.
Pages open from left to right
Because the pages open in the opposite direction of a standard planner,you can use your left thumb to flip through the pages, starting from the beginning of the book, instead of the end.
Although many people find this strange at first, you will quickly find it comfortable as you get used to it.
Sturdy, easy-to-open binding 
Because we open our planners many times a day, we partnered with  an excellent Japanese notebook manufacturer to make the binding very sturdy . The binding opens 180-degrees and lays flat  to make it easy to write.
Smooth paper
Made from high-quality, thin, smooth, durable paper, which comes in handy for left-handed people whose pen nibs tend to get caught.
Many of our customers report that, "writing on this paper is really comfortable."
Cover comes in five colors
For the color of the cover, you can choose  from: navy, lavender, mint, neon orange, grayish beige.(Additional hard covers are also available, sold separately)
Made of polyvinyl chloride, which is water-resistant and can be easily wiped clean.
The Year, the product name, and the logo are all gold foil-stamped on the top of the cover.
Specifications
Size: W128 mm (5 in.), H182 mm (7 in.), D9 mm (0.3 in)
Monthly and weekly planner
January 2024 - March 2025 (15 months)
Weeks start on Mondays
2 bookmark strings
Page layout
Annual calendar (2023, 2024, 2025)
Monthly calendar (January 2024 to March 2025)
Weekly calendar (January 2024 to March 2025)
Graph pages for taking notes (46 Pages)
Plain pages with perforations (10 Pages)
Delivered to You from Japan
We've been a trusted specialty store for left-handers in Japan since 2018. We ship top-quality tools to our left-handed friends all over the world.