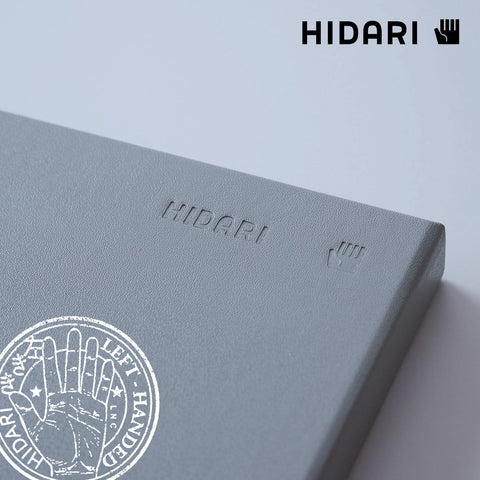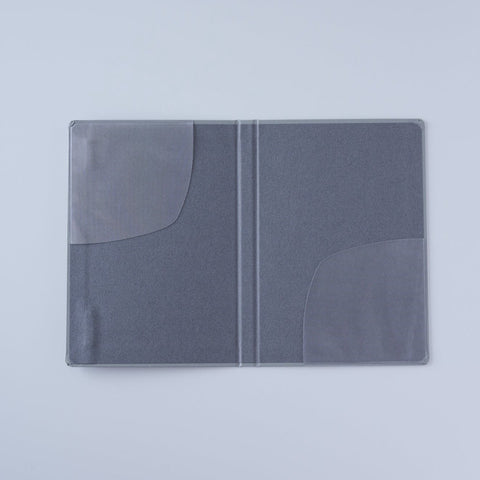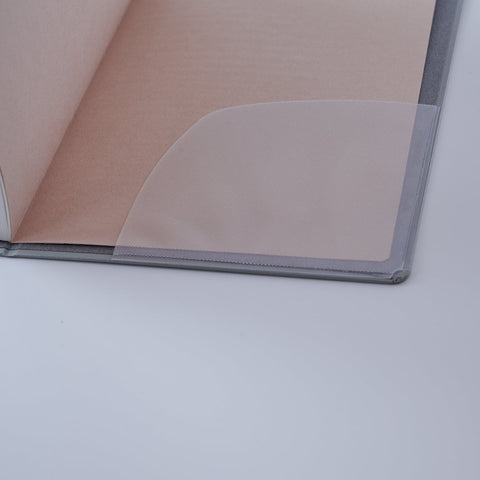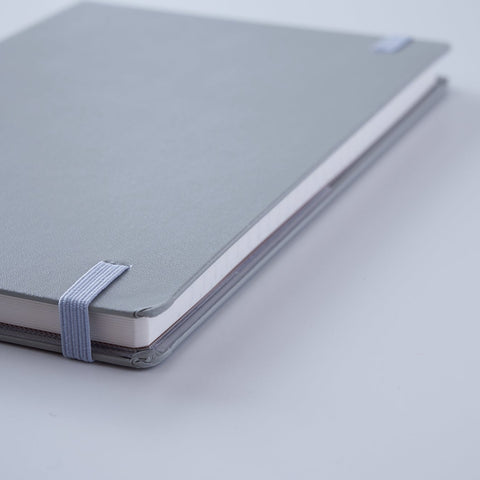 HIDARI
HIDARI Left-handed planner hard cover
*This product is the hardcover only. The planner itself is sold separately.
Hard cover for left-handed planner
We have produced a special hard cover for our HIDARI Left-handed Planner.
This is a special-order model from the IDEAL line of original branded products collaboratively produced with a stylish stationery boutique in Osaka called  "docket store".
We chose a gray color to create a cool, yet slightly soft look. By making the rubber band gray as well, we achieved a calm, yet light finish that can  accentuate any style.
The surface material is a stain-resistant vinyl paper which is moderately water repellent.
Because the core material is made of sturdy binder's board, the cover is flat and stable. You can easily take notes even while holding the planner in one hand.
Left-Handed specifications
The cover opens from left to right to make it easier to use for left-handers.
The HIDARI logo is emblazoned in the upper right corner of the cover.
Points to be considered 
Some customers report feeling that the cover is a bit loose when they attached it to their planner, but that design element is intentional.People often stuff sticky notes, memos, business cards inside their planners, so we designed the spine of the cover to have some play. In contrast to the compressed and tightly integrated design of a Moleskine planner, we hope you come to appreciate our looser and more flexible design.
Specification
Size:
B6 (Compatible with a notebook or planner with a thickness of around 10mm)
Material:
Paper, rubber
Country of origin:
Japan
Delivered to You from Japan
We've been a trusted specialty store for left-handers in Japan since 2018. We ship top-quality tools to our left-handed friends all over the world.