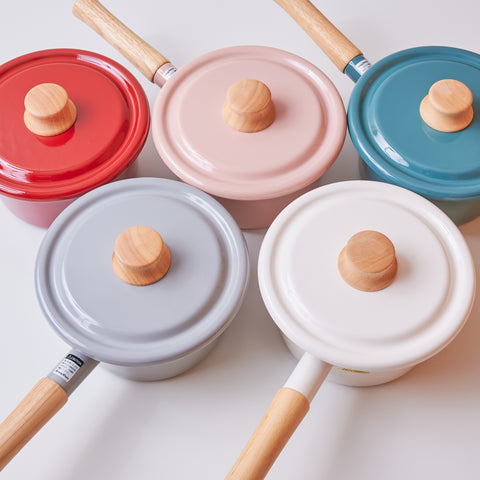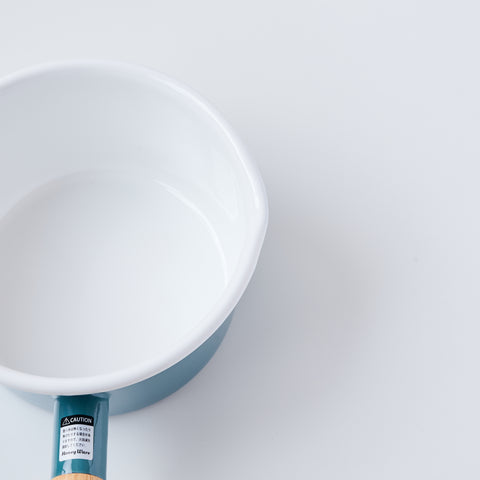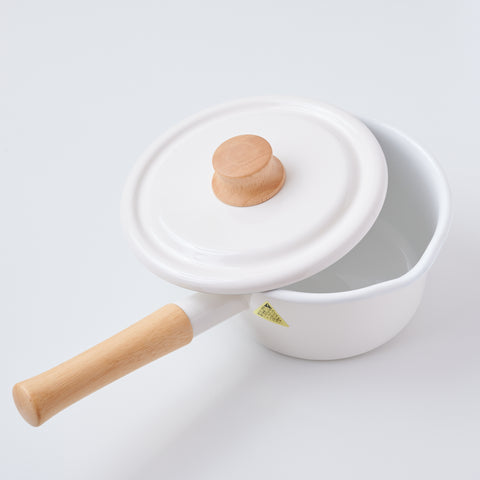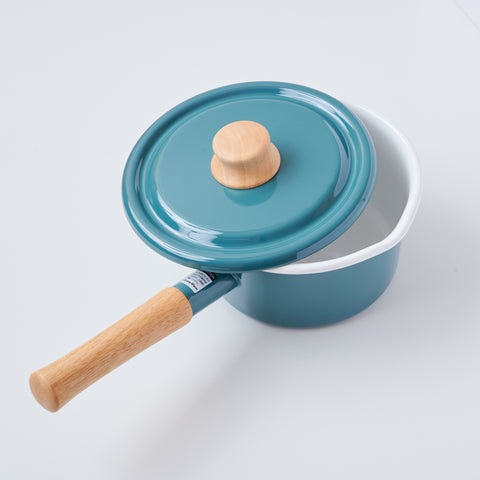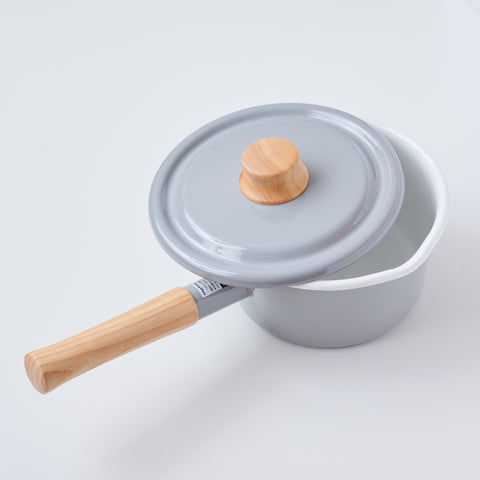 HIDARI|A joyful left-handed life
Enamel Pot with Right-Side Pouring Spout
Left-Hand Friendly Milk Pan with Easy Pouring
This unique milk pan features a right-side pouring spout, making it convenient for left-handed individuals.
With a 16cm (approximately 6.3 inches) diameter, it is versatile for various uses such as boiling eggs and making soups.
The pan has a natural wood handle and an ergonomically designed lid for easy gripping.
Please note that this enamel pot requires careful handling:
Avoid dropping or applying excessive force.
Do not heat the pot when empty or subject it to rapid temperature changes.
Use medium heat or lower when using it on an induction cooktop.
Avoid using utensils made of hard materials like stainless steel to prevent scratches.
This pot is not recommended for stir-frying.
Do not use steel scrubbers or abrasive powders.
About Fuji-horo
Fuji-horo is a renowned Japanese heritage enamelware manufacturer. Their kitchenware has been cherished by customers for many years.
Specifications
Size:
W345mm x D190mm x H125mm (approximately W13.6" x D7.5" x H4.9")
Capacity:
1.6L
Material:
Enameled Steel Plate, Natural Wood
Country of origin:
Thailand (designed in Japan)
Delivered to You from Japan
We've been a trusted specialty store for left-handers in Japan since 2018. We ship top-quality tools to our left-handed friends all over the world.