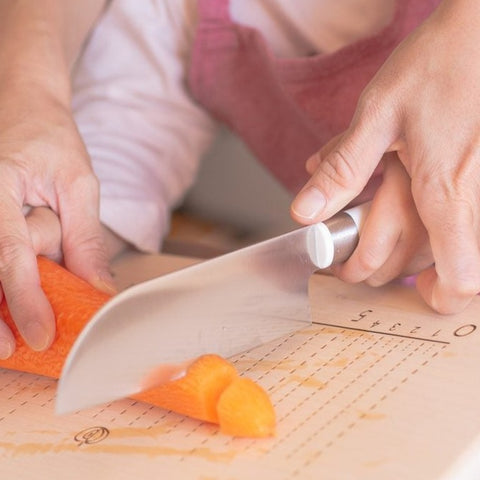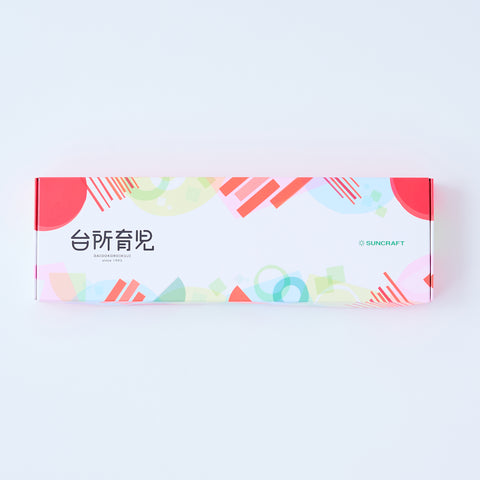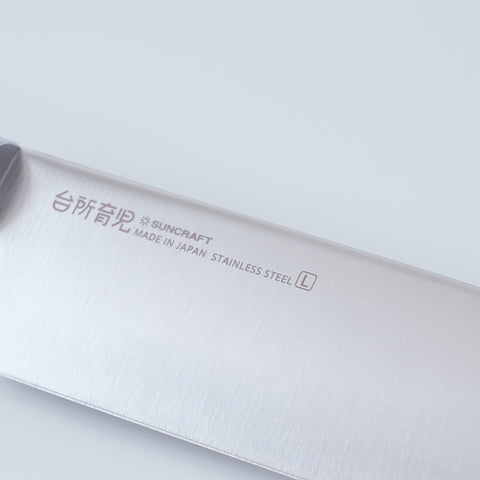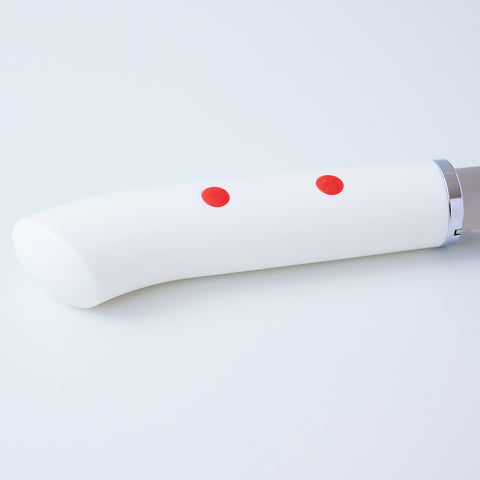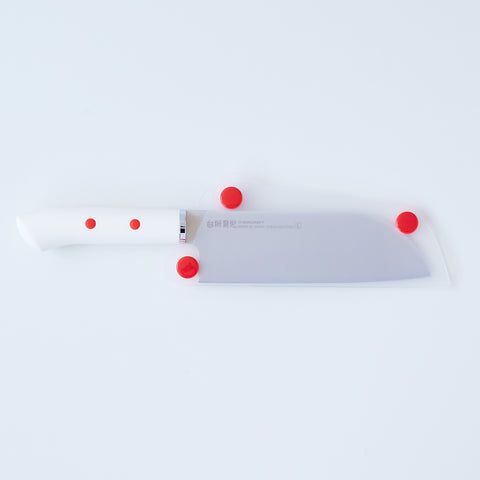 HIDARI
SUNCRAFT Small Japanese cooking knife, left-handed
Santoku kitchen knife for left-handers
Santoku knives are the most common cooking knives used in Japan, capable of cutting meat, fish, and vegetables (but not bones).
Though it is said they can be used with either the left or right hand, many Santoku knives are slightly optimized for right-handed use. If you are not satisfied with your current kitchen knife, it is worth trying a left-handed one to feel the difference.
Slightly smaller size
This knife is originally made for children, but adults can also use it. (It may be difficult for people with very large hands.)
Due to its size, it cannot cut large chunks of fish or meat, but it is ideal for cutting small amounts of food or fruit.
Comes with a protective cover
Comes with a blade cover to use when storing or carrying for camping.
Specification
Size (mm):
L233 W40 H18
Blade length: 130
Weight:
77.0 g
Material:
Blade:Stainless blade steel
Handle: EVA resin 
Ring on the handle: stainless steel
Cover: polypropylene
Country of origin:
Japan
Delivered to You from Japan
We've been a trusted specialty store for left-handers in Japan since 2018. We ship top-quality tools to our left-handed friends all over the world.