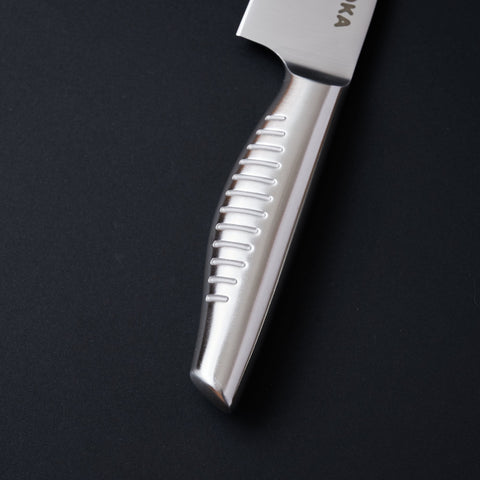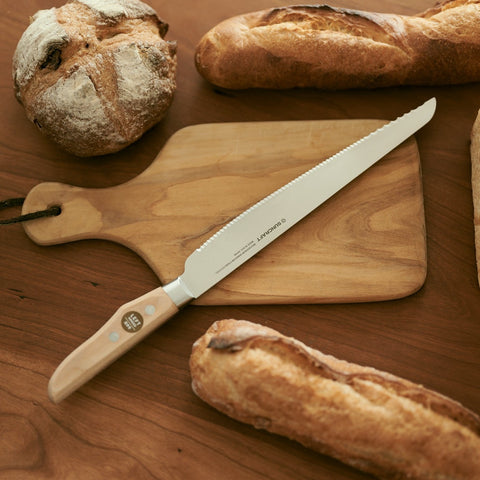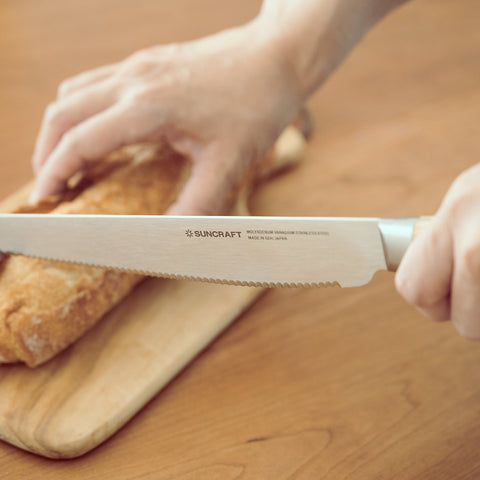 HIDARI|A joyful left-handed life
Left-handed Japanese Kitchen Knives Set [FREE SHIPPING]
Crafted in Seki, Japan: Three Exquisite Kitchen Knives
Known as one of the world's three major knife-producing cities, these high-quality kitchen knives hail from Seki, Japan. Each is a rare model, meticulously crafted for left-handers. Adding these to your collection will surely make daily cooking a joy.
Chefs Knife and Small all purpose Knife
The "MOKA" series, designed by the globally recognized industrial designer Motomi Kawakami, clinched the Good Design Award of Japan in 2008.
It's a lesser-known fact that many kitchen knives are slightly skewed for right-handed users. This particular model is a unique exception, tailored for lefties.
The blade, forged from molybdenum vanadium steel, resists rust and retains sharpness.
The seamless design ensures easy cleaning, while its hollow handle makes it lightweight and manageable. The streamlined handle shape provides a comfortable grip, with non-slip grooves enhancing stability.
Bread Knife
The SESERAGI bread knife boasts a blade that incorporates three distinct serration patterns. Different parts of the blade serve different purposes, allowing smooth cutting of diverse bread types with just one knife.
The blade's tapered design, optimal thickness, and keen edge ensure consistent, non-stuck cuts. The broader serrations near the tip tackle crusts, while the finer ones handle the bread's softer body.
A small flat section at the blade's end facilitates a clean finish. Made of molybdenum vanadium steel, the same premium stainless steel found in professional knives and medical scalpels, its sharpness endures.
The handle, carved from luminous wood, is ergonomically shaped with a subtle curve for comfort.
Specification
Size:
(mm)L330 W48 H20
Blade length: 200
(inch)L12.9 W1.8 H0.7
Blade length: 7.8
Weight:
146 g

Material:
MV steel (blade), 18-8 stainless steel (handle)
Care:
Dishwasher safe
Country of origin:
Japan
Size:
(mm)L244 W26 H17
Blade length: 130
(inch)L9.6 W1.0 H0.6
Blade length: 5.1
Weight:
67 g

Material:
MV steel (blade), 18-8 stainless steel (handle)
Care:
Dishwasher safe
Country of origin:
Japan
Size:
(mm)L349 W30 H15
Blade length: 210
(inch)L13.7 W1.1 H0.5
Blade length: 8.2

Material:
MV steel (blade), laminated plywood (handle)
Care:
Hand wash only
Country of origin:
Japan
Delivered to You from Japan
We've been a trusted specialty store for left-handers in Japan since 2018. We ship top-quality tools to our left-handed friends all over the world.