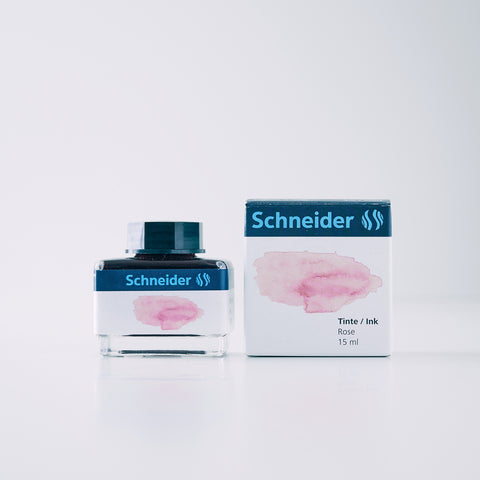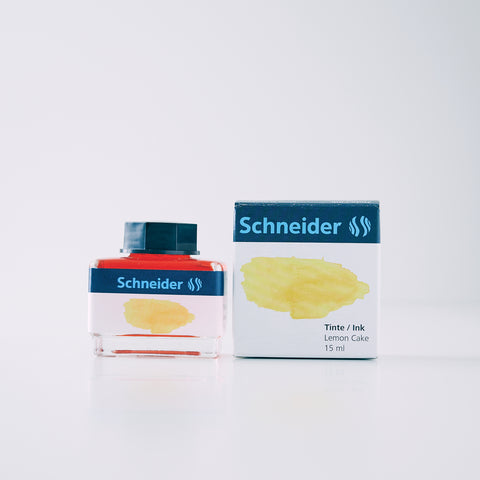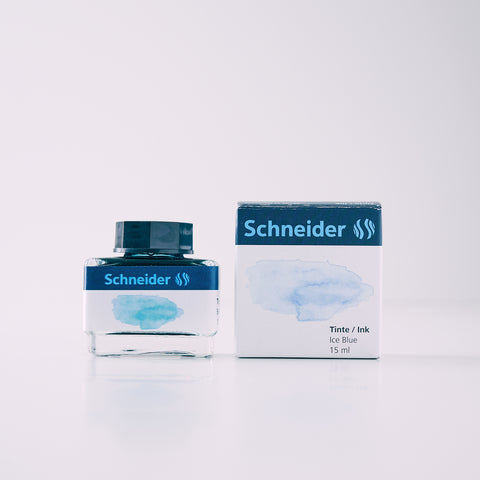 HIDARI
Schneider Fountain Pen Bottled Ink, Pastel
◎ Please note that a converter (sold separately) is required to use bottled ink with fountain pens.
◎ Ink cartridges of the same color (6-pack) are also available.
Vivid pastel-colored ink
Beautiful pastel fountain pen inks from German stationery brand Schneider, available in eight colors: cognac, apricot, blush, rose, lilac, lemon cake, Bermuda blue, and ice blue.
These brightly colored inks will make your calligraphy and drawing way more fun!
Each bottle contains 15 ml  (0.5 oz.) of ink. Schneider's ink dries quickly, which is especially good for those who write with their left hand. (Each color has a slight difference in drying time.)
Useful in various ways
Since this is a bottled ink, you will need a converter (sold separately) to use it with a fountain pen. If you have a glass pen, you can directly dip it in the jar. 
These inks are small and stylish, so they can also be a nice interior design element if you display several of them side by side on your desk.
(The ink colors in the photo may look different depending on the device and paper you are using, and also the character of the light in your environment.)
Specification
Volume:
15 ml

Material:
Ink, glass
Country of origin:
Germany
Delivered to You from Japan
We've been a trusted specialty store for left-handers in Japan since 2018. We ship top-quality tools to our left-handed friends all over the world.