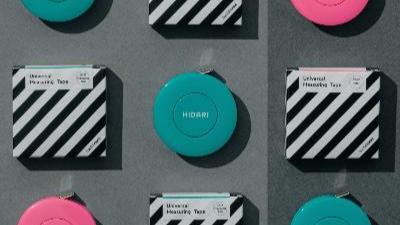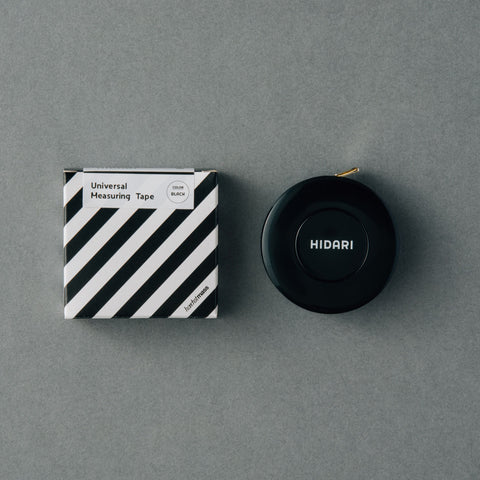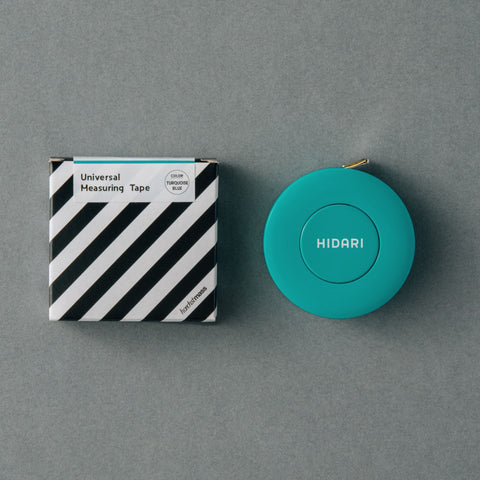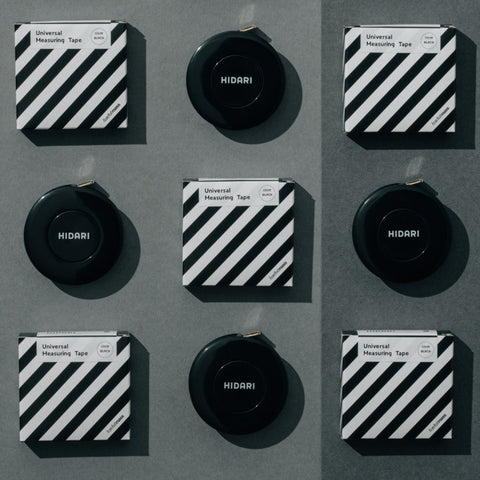 HIDARI
HIDARI Universal measuring tape
A measuring tape that is easy to use with either hand
Most retractable tape measures are designed to be held in the right hand while the tape is pulled out with the left hand. This causes the numbers to be upside down if you hold it in the left hand and pull it out with your right. 
HIDARI Universal Measuring Tape is user-friendly for both right-handed and left-handed people. It is a dual-sided tape; the white side is for left-handed users (when the body of the measuring tape is held in the left hand) and the yellow side is for right-handed users (when the body of the measuring tape is held in the right hand).
Made by Hoechstmass, a long-established German manufacturer
This HIDARI measuring tape is made in Germany by Hoechstmass, the world's leading manufacturer of high-quality tape measures. Hoechstmass has been in business for over 120 years, since 1895.
Made of durable polyfiber, the tape is pliable but does not stretch. The printed numbers are fade resistant and can be used for a long time.
Measures up to 150 cm. The tape automatically rewinds itself when you press the button in the center. Please be careful not to pull out the tape too far beyond its maximum length, as this will cause it to not rewind.
Available in three colors
For this product we have prepared three colors: black, turquoise blue, and pink. They come in a cute stripe-patterned box with a slightly retro vibe.

Specification
Size (cm):
φ5 cm, Thickness 1.2 cm, Tape length 150 cm
Material:
Plastic (body), Polyester fiber
Country of origin:
Germany
Delivered to You from Japan
We've been a trusted specialty store for left-handers in Japan since 2018. We ship top-quality tools to our left-handed friends all over the world.