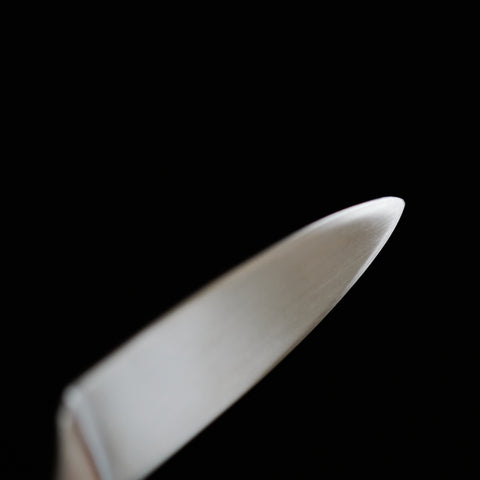 HIDARI|A joyful left-handed life
Stainless steel butter knife, both right and left-handed
Ideal butter knife for both left and right-handers
This butter knife has a symmetrical, almost triangular head. Both the left and right edges are beveled evenly sharp, making it easy to spread butter on bread with either hand.
The sharp tip makes it convenient for cutting butter into chunks.
Easy-to-clean integrated stainless steel
Made of highly durable 18-10 stainless steel. The surface has an elegant matte texture that does not show scratches even after long years of use. Its seamless design makes it easy to clean.
Dishwasher safe.
Made in Tsubame City, Japan
It is made in Tsubame City, Niigata, Japan, famous for its stainless steel processing.
Specification
Size (mm):
L145

Material:
18-10 Stainless

Weight:
80.0 g

Country of origin:
Japan
Delivered to You from Japan
We've been a trusted specialty store for left-handers in Japan since 2018. We ship top-quality tools to our left-handed friends all over the world.