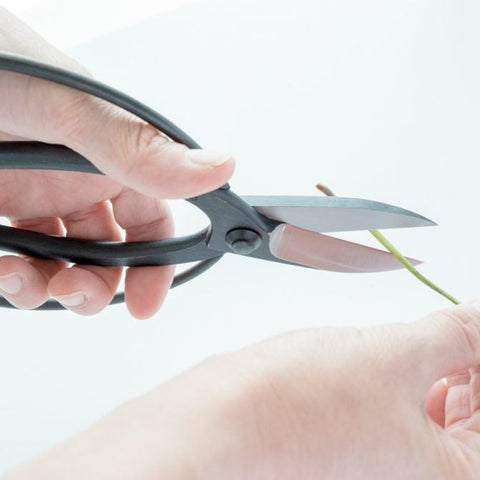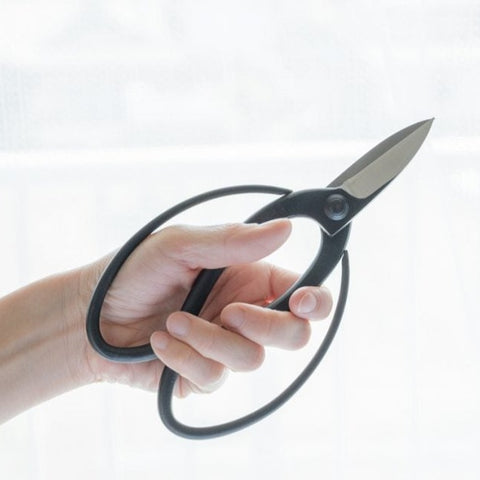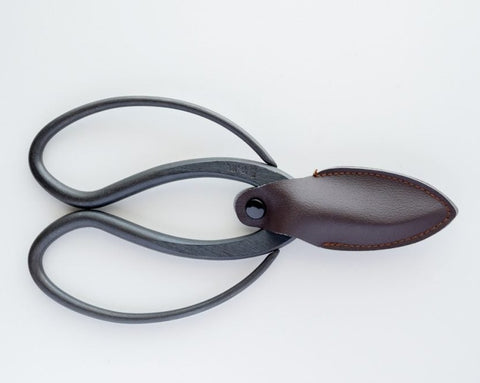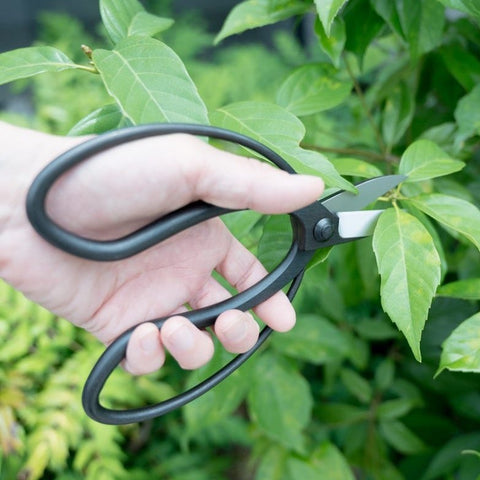 HIDARI
SAKAGEN Japanese garden scissors, left-handed
Attention:
We apologize that we are unable to ship this item to the following country: People's Republic of China. If you order from China, your order will be cancelled.
Japanese style garden scissors
These are traditional Japanese style garden scissors made by Sakagen, a well-established manufacturer that specializes in bonsai and ikebana scissors.
Cutting with scissors that are sharp and suitable for your dominant hand will make your gardening work more enjoyable and you can keep your plants healthy as well.
Traditional and chic design
The handles are coated with black rust-proofing paint. The unique and beautiful shape is called "Warabite" (pronounced "WARA-bee-tay") style, traditionally used in Japanese flower arrangement and gardening.
A blade cover is included. Please wipe off dirt and water with a dry cloth after use and dry completely before storing.
Specification
Length (mm):
180
Material:
Steel
Country of origin:
Japan

About SAKAGEN
"SAKAGEN Co., LTD" is a scissor manufacturer based in Sanjo City in Niigata, Japan, established in 1903. They are renowned for their professional-quality tools for flower arrangement and bonsai.
Delivered to You from Japan
We've been a trusted specialty store for left-handers in Japan since 2018. We ship top-quality tools to our left-handed friends all over the world.