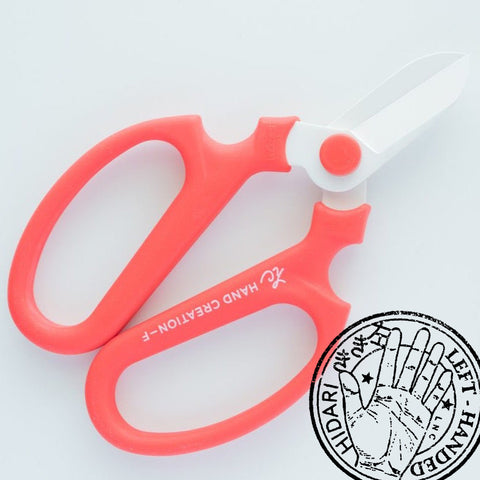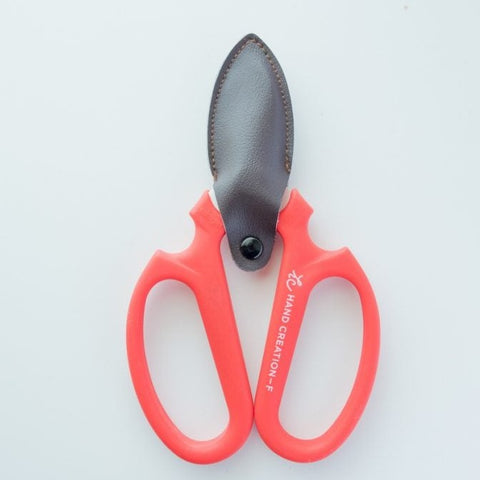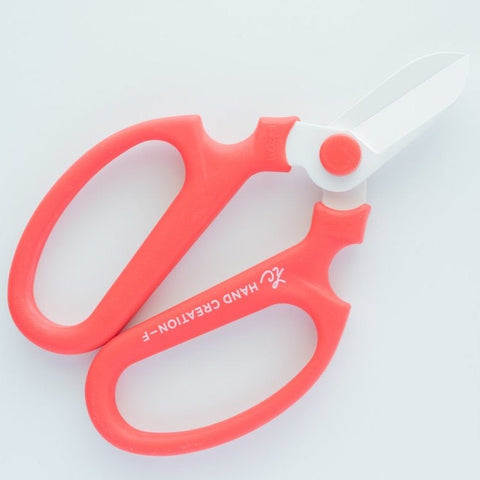 HIDARI
SAKAGEN Flower scissors, left-handed
Attention:
We apologize that we are unable to ship this item to the following country: People's Republic of China. If you order from China, your order will be cancelled.
Left-handed version of Japan's leading flower scissors

Popular flower scissors from Japanese quality brand "SAKAGEN". These have been loved by many florists and famous flower artists in Japan. 
We are proud to be able to offer a left-handed version of these incredible scissors.
Winner of the "GOOD DESIGN AWARD" for outstanding design by the Japan Institute of Design Promotion.
Lightweight, durable and easy to handle
Although lightweight in design, these scissors are sturdy with the core of handles being made of iron. The blades are coated with fluorine resin, which make them durable, rust-resistant and easy to clean.
To keep them in a good condition, wipe off any moisture or dirt after use. A blade cover is also included for safe storage.
Please note that this product is not suitable for cutting thick paper, branches, or wires. (If you try to cut such materials by force, the blades might chip and lose their sharpness.)
Specification
Length (mm):
170
Material:
Steel (blade), plastic (handle)
Country of origin:
Japan
About SAKAGEN
"SAKAGEN Co., LTD" is a scissor manufacturer based in Sanjo City in Niigata, Japan, established in 1903. They are renowned for their professional-quality tools for flower arrangement and bonsai.
Delivered to You from Japan
We've been a trusted specialty store for left-handers in Japan since 2018. We ship top-quality tools to our left-handed friends all over the world.