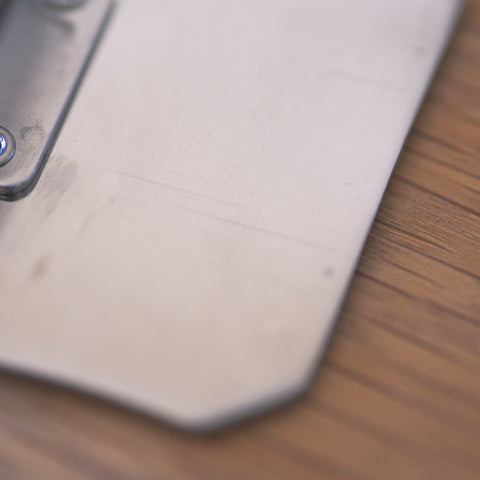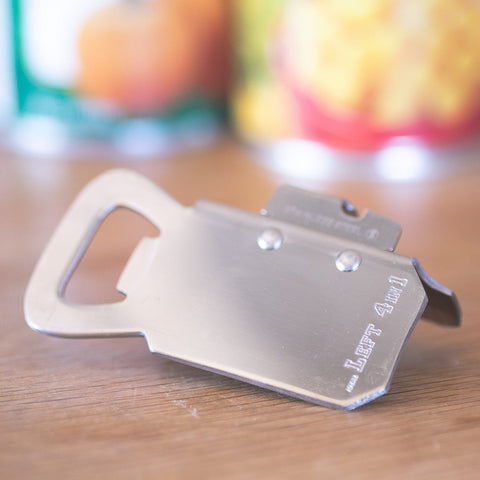 HIDARI
Can and bottle opener, left-handed
Can and Bottle Opener for Left-Handers
If you are left-handed, you have probably had a hard time opening cans with regular can openers. Because not all canned foods have pull tabs, it is good to have a left-handed can opener always accessible when needed. 
Four functions in one, made of stainless steel
This simply-designed opener is called the "LEFT-FOUR"; it's made of rust-resistant stainless steel with four functions: it cuts and opens can lids, removes bottle caps, and punches holes. You can open can lids easily by rocking the opener backward.
Because this opener is small and light, it would be handy to take it on your next camping trip.
Specification
Size (mm):
L82 W50
Material:
180R Stainless steel (body), 13CR High-carbon stainless steel (blade)
Country of origin:
Japan
Delivered to You from Japan
We've been a trusted specialty store for left-handers in Japan since 2018. We ship top-quality tools to our left-handed friends all over the world.