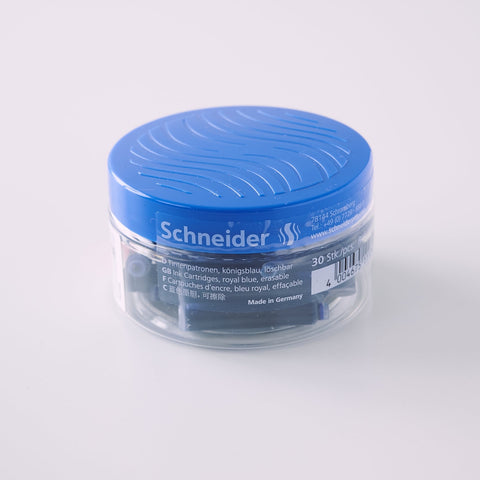 HIDARI
Schneider Ink cartridges, 30-pack
Simple, beautiful black and blue
Ink cartridges for Schneider fountain pens (European Standard). There are three basic colors: black, royal blue, midnight blue.
Schneider's inks dry quickly, which is especially good for those who write with their left hand. (There is a slight difference in drying time depending on the color.)
Delivered to You from Japan
We've been a trusted specialty store for left-handers in Japan since 2018. We ship top-quality tools to our left-handed friends all over the world.