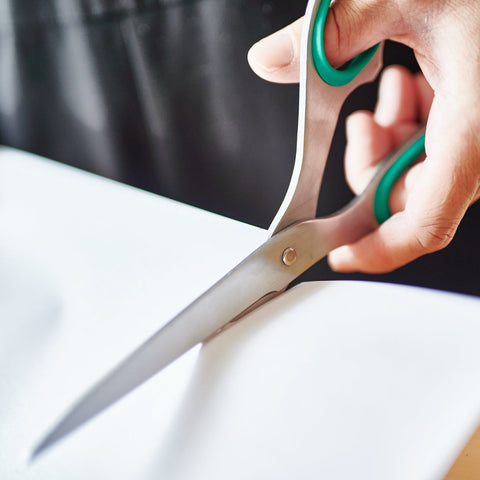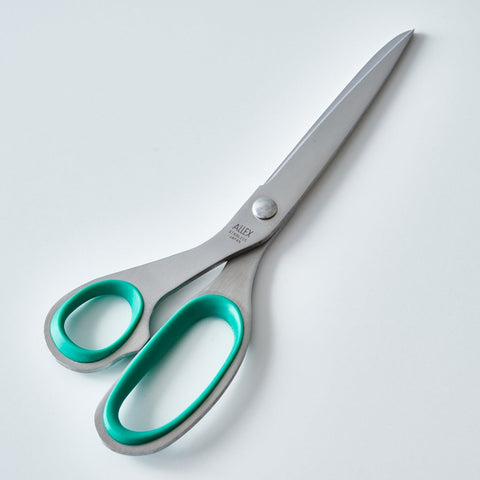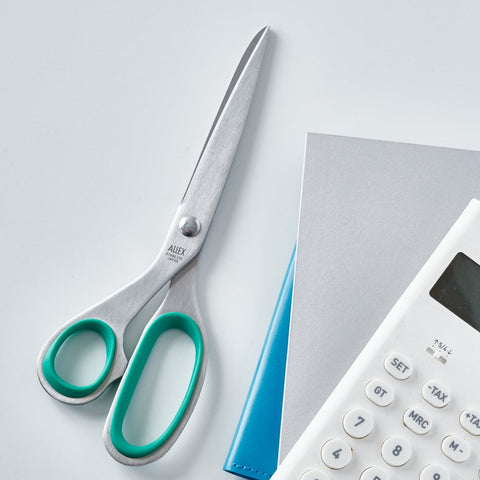 HIDARI
ALLEX All-purpose scissors (large size), left-handed
Left-handed scissors made by Japanese artisans
Allex left-handed scissors are made by "Hayashi Cutlery", a long-established scissors manufacturer in Seki, Japan.
Their beautiful designs have won many awards and some of their items are on display in the permanent collection of the Die Neue Sammlung Museum in Germany.
All-purpose scissors with large handles
These scissors have a total length of 20 cm (7.8 in.) and a blade length of 9.5 cm (3.7 in.). They come in handy in a variety of situations like desk work, newspaper and magazine scrapping, packing and unpacking, crafts, etc.,...
This model is especially suitable for people with larger hands and thicker fingers, and also for those who want to cut large objects.
The blades are made of high-quality stainless steel, which is rust-resistant and durable. The smooth curves are precisely  polished, allowing for an easy and refined cutting experience.
Specification
Total length: 20 cm (7.8 in.), blade length: 9.5 cm (3.7 in.)
Weight: 94.0g
Material: Stainless steel (blades), Polypropylene resin (handles)
Country of origin: JAPAN
About ALLEX
ALLEX branded products are made by Hayashi Cutlery in Seki City, Japan. Seki is one of the three major cutlery production areas in the world.
Delivered to You from Japan
We've been a trusted specialty store for left-handers in Japan since 2018. We ship top-quality tools to our left-handed friends all over the world.