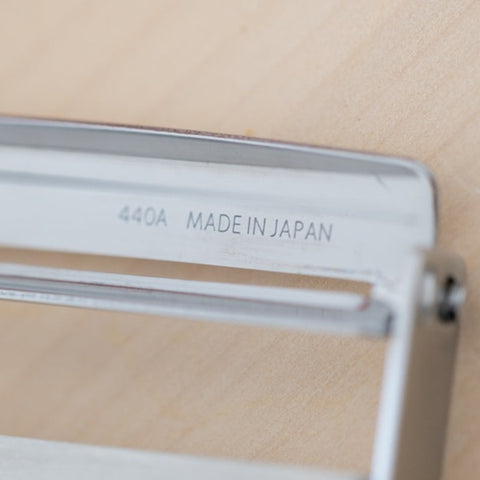 hidari-com
Ever Peeler Replacement Blades, left-handed
Ever Peeler replacement blade
Replacement blades for the Ever Peeler. 
Although Ever Peeler's blades normally stay sharp for longer than other peelers, it is best to replace the blade when it gets chipped, or when you feel you can't peel as smoothly as before. 
It is more economical and eco-friendly to simply replace the blades, rather than replacing the entire peeler.
You can purchase the peeler here: Ever Peeler (main body)
Specification
Material:
Stainless steel (440A)
Country of origin:
Japan
Delivered to You from Japan
We've been a trusted specialty store for left-handers in Japan since 2018. We ship top-quality tools to our left-handed friends all over the world.