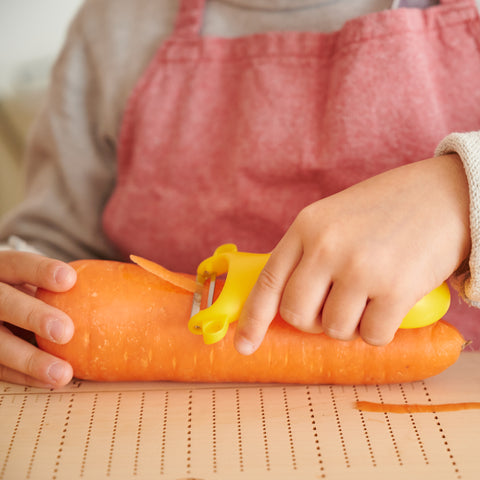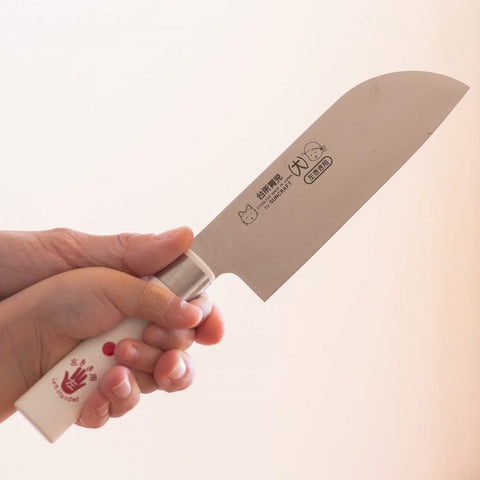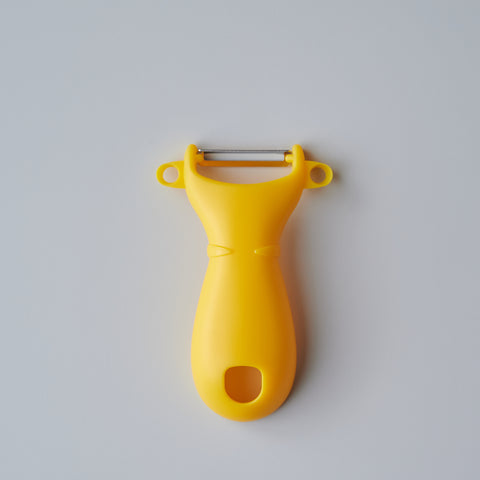 HIDARI
SUNCRAFT Kitchen tool set for left-handed children
Kitchen tool set for left-handed children
This set of kitchen tools makes a perfect gift for left-handed kids who are interested in cooking.
This set includes:
SUNCRAFT small kitchen knife, left-handed
SUNCRAFT small kitchen scissors, left-handed
SUNCRAFT Kids vegetable peeler, universal design
All three of these items are painstakingly designed to the smallest detail so that children can enjoy cooking safely. Not only are they safe, they are also as practical and sharp as those intended for adults.
Some people might be concerned that sharp knives are dangerous for kids, but a dull knife can also be just as dangerous because it won't cut through food easily and requires much more effort to use, leading to frustration and potential injury.
Please make sure to teach your child how to use it safely and keep a close eye on him/her while peeling. Enjoy cooking with your kids!
Made in Seki City, Gifu, world-renowned as a center of excellence for cutlery.
Delivered to You from Japan
We've been a trusted specialty store for left-handers in Japan since 2018. We ship top-quality tools to our left-handed friends all over the world.